Welcome to POWERS, INC. and The P.O.W.E.R.S. WOMEN'S NETWORK


Putting you at ease!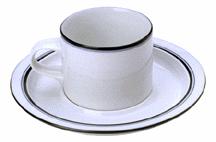 Making business a little easier to manage.
We help you to build your business strong and put your vendors at ease by paying on time. Allow yourself to focus on profits, and have more time to relax , knowing that your business is being taken care of by professionals.
What in it for you?
For a small business owner the services in this catalog will fit your budget and your needs and give you the peace of mind. Our cost is effective and save you time and money. You pay no over time, no extra fees, and no payroll.

We setup as if we were your employees, but you donít have to pay for our vacation, sick time or medical benefits. Thatís right we can handle the over flow of your business and we can even manage your business for additional fees.

All you need is a computer or if you donít have one we will set your business up from our office just as if it was your own

Get the peace of mind knowing all of your business needs are handled by professionals.

Most services require a one year agreement.
Let Professionals do the work for you !

We come to you to review your business and design a program just for your needs.

Working together to help build a better business and a stronger relationship for your customers and vendors! Giving you the peace of mind.



Phone: 323-731-9300
Fax: 323-443-3545
E-mail: powers9@ix.netcom.com
www.powerstreasure.com
CLICK HERE TO LEARN MORE ABOUT
our community service organization.